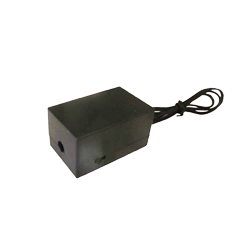 EL Panels and Tapes all need an inverter to supply the correct current and frequency to make them glow.
The choice of inverter depends on the area of EL Panel being lit.
Several EL Panels or Tapes can be attached to the same inverter in which case you must add the total area of all the panels to find the correct inverter
We have two types of EL Inverters available.
1) Dedicated Inverters: These are specifically designed for EL Panels
2) Multi-use Inverters: These can be used for both EL Panels and EL Wire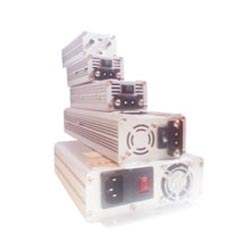 Most of the Inverters have a choice of power input.
This can be mains electricity (UK, US or Euro plugs) or 12V input (including our own range or rechargeable Li-ion batteries)
A Selection of Dedicated Inverters
Image
Name
Price
hf:tags

Silent Driver 10 - 100cm2
From

£

24.00

A5 50cm2 - 300cm2 - 12v
From

£

27.00

A5 50cm2 - 300cm2 - Mains

£

27.00

A4 200cm2 - 600cm2 - 12v
From

£

34.00

A4 200cm2 - 600cm2 - Mains

£

34.00

A3 500cm2 - 1,200cm2 - 12v
From

£

35.00

A3 500cm2 - 1200cm2 - Mains

£

38.00

A2 1,000cm2 - 2,500cm2 - 12v
From

£

48.00

A2 1,000cm2 - 2,500cm2 - Mains
From

£

51.00

A1 2,000cm2 - 5,000cm2

£

60.00

2,500cm2 - 3,500cm2 - 12v
From

£

55.00

7,000cm2 - 10,000cm2

£

75.00

10,000cm2 - 15,000cm2

£

95.00

24V 600cm2 - 1,200cm2

£

48.00

24V 1500cm2 - 2,500cm2

£

54.00
A Selection of Multi-Use Inverters