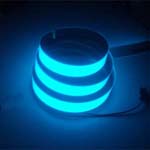 EL Tape is exactly the same material as EL Panels. The only difference is the EL Tape has been made in long thin strands
We have EL Tapes in stock in these widths: 1.5cm, 2cm, 3cm and 5cm, and they are anything from 12cm to 5 metres long.
The 2cm x 1m and the 2cm x 2m EL Tapes have connectors on both ends. This means they can be cut in half, and you are left with two working lengths of EL Tape.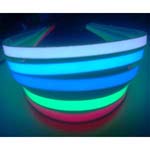 It is unusual for people to need EL Tape longer than the ones we have in stock, but if you need an exact width and length we can make this for you
Our Range of EL Tapes