3.5cm x 32cm
Tape Size :4cm x 33cm (1.5 x 13 inches)
Lit Size: 3.5cm x 32cm
Area: 132cm2
Description
3.5cm x 32cm EL Tape With Central Connector
This tape has 1 central connector halfway along the length of the tape with a connector ready to go into a splitter or inverter.
You will find splitters, extenders and useful add-ons in our Additional Items section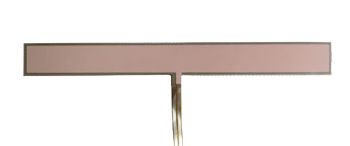 Electroluminescent technology is low power and eco-friendly and used for all types of lighting projects.
The panels are flexible and as thin as a laminated sheet of paper.
They can also be trimmed if you need to create a particular size or shape.